Associations
Independent information on photobiomodulation can be found from a number of sources:

In addition to an expanding range of books, there are also several industry associations internationally whose remit includes photobiomodulation (or low level laser therapy) - either as their central focus or as a more subsidiary element. These publish relevant information electronically and/or in hard copy as well as holding conferences.

Below is a listing of the main forthcoming conferences for the key international associations together with links.

For industry journals, many linked with these associations, or books covering the therapy see our Publications page.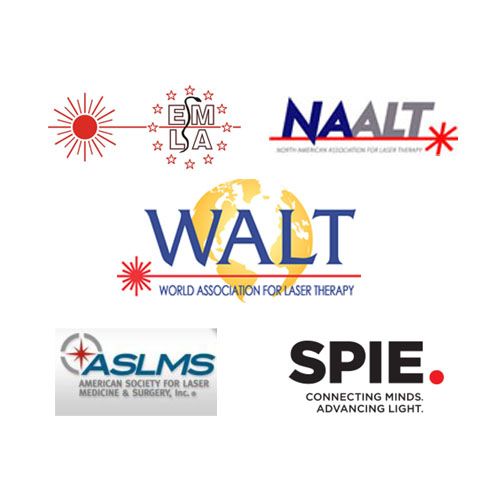 SPIE. Photonics West: SPIE BiOS
North American Association for Photobiomodulation Therapy
American Society for Laser Medicine and Surgery (ASLMS)
British Medical Laser Association
Laser Florence - The International Academy of Laser Medicine and Surgery World Congress
World Association for Laser Therapy (WALT) Biennial Congress