How laser helps
Laser therapy delivers pain-relief and addresses the inflammation in arthritic conditions.

With Rheumatoid arthritis, laser therapy influences small joints directly and large joints indirectly. It strengthens the antiphlogistic processes and depresses the autoimmune response. The effects in the early stages of the condition can be impressive, but with chronic conditions, although pain is eased on treatment, longer treatment courses are necessary in order to make a substantive difference to the condition. It also appears that adding laser therapy to prescribed medication gives improved results over medication alone.

In cases of osteoarthritis, laser therapy may slow down the degenerative process as well as ease acute symptoms. In the case of large joints such as the hip joint, the therapeutic effects of laser are brought on by an improvement and strengthening of the surrounding tissues. Laser therapy activates the microcirculation and the metabolism, prevents oedema and triggers anti-inflammatory processes in the synovial membrane.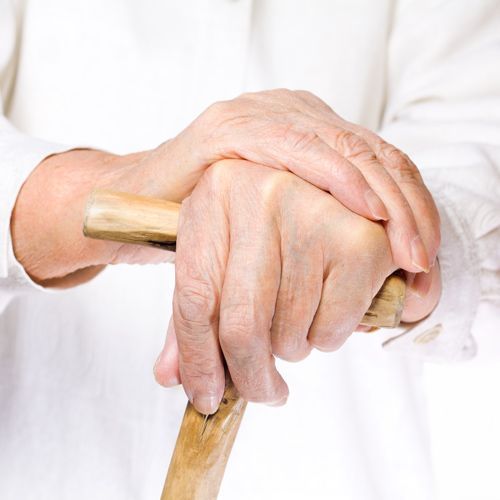 "...The other main situation in which I use laser is for osteo-arthritis. I find it particularly helpful for an arthritic joint that is mild to moderately degenerated, but pre replacement stage. Combined with massage and gentle stretching techniques, it reduces pain, improves mobility and seems to maintain joint health. I have a number of patients with moderately arthritic hips who have been maintained for over a year with minimal deterioration in their degree of disability with this procedure. I have one lady who comes once a year for one or two sessions on an arthritic knee and has not deteriorated for three years. I had another lady who could not make a fist due to hand arthritis, who after 3 laser sessions could comfortably make a fist.
Some Relevant Research
Low Level Laser Therapy (LLLT) in Inflammatory and Rheumatic Diseases: A Review of Therapeutic Mechanisms
...Given the dual possibility of reducing inflammation alongside with the promotion of tissue repair and the superior safety of LLLT over NSAIDs, LLLT can be adopted in the clinical management of rheumatic diseases.
The Effect of Low-Level Laser in Knee Osteoarthritis: A Double-Blind, Randomized, Placebo-Controlled Trial
Conclusion: Our results show that LLLT reduces pain in KOA and improves microcirculation in the irradiated area.
Short-term efficacy of physical interventions in osteoarthritic knee pain. A systematic review and meta-analysis of randomised placebo-controlled trials
...CONCLUSION: TENS, EA and LLLT administered with optimal doses in an intensive 2-4 week treatment regimen, seem to offer clinically relevant short-term pain relief for OAK.
The analysis of dynamics of oxidative modification of proteins in the blood sera of the patients presenting with secondary osteoarthrosis associated with rheumatoid arthritis and treated by laser therapy
...Conclusions...LlLI introduced in the combined treatment of the patients with RA not only increases the anti-inflammatory and analgesic effects but also has antioxidant properties.
A systematic review of low level laser therapy with location-specific doses for pain from chronic joint disorders
...Low level laser therapy with the suggested dose range significantly reduces pain and improves health status in chronic joint disorders, but the heterogeneity in patient samples, treatment procedures and trial design calls for cautious interpretation of the results.
Low level laser therapy (Classes III) for treating Osteoarthritis
...Five trials included in this review showed a statistically significant difference favoring laser treatment when compared to placebo for at least one outcome measure. Three trials did not report beneficial effects. The varying results of these trials may be due to the method of laser application and/or other features of LLLT application.
Contact us
Contact Omega to discuss the most appropriate system to tackle the conditions you require to treat in your practice.
Call +44 (0) 1787 477551 or email info@omegalaser.co.uk