Laser in Animal Treatment
Laser phototherapy is equally applicable to competition, companion or stock animals and vets are increasingly making more extensive use of this flexible adjunctive treatment option. Treatment is quick, a matter of seconds per point of application, and well-received by animal patients, even those who are most challenged either through severity of injury or already depleted health where dramatic results can sometimes be achieved.
From mastitis in cows to bumblefoot in budgies the range of conditions which laser therapy can helpfully address is extensive. Its anti-inflammatory, pain-relieving and healing enhancement capabilities added to its non-invasive drug-free nature mean a host of potential applications and few contraindications. Unlike ultrasound it is also usable over pins and plates so excellent for post-op healing and an aid to bone repair too.

The scientific documentation of laser therapy in animal models is extensive – there are well over 1000 laser phototherapy animal studies (most using Class 3B lasers) in addition to many in vitro studies. Much of the animal research is experimental, informing treatment protocols which are then refined by practical experience and a more limited number of clinical studies.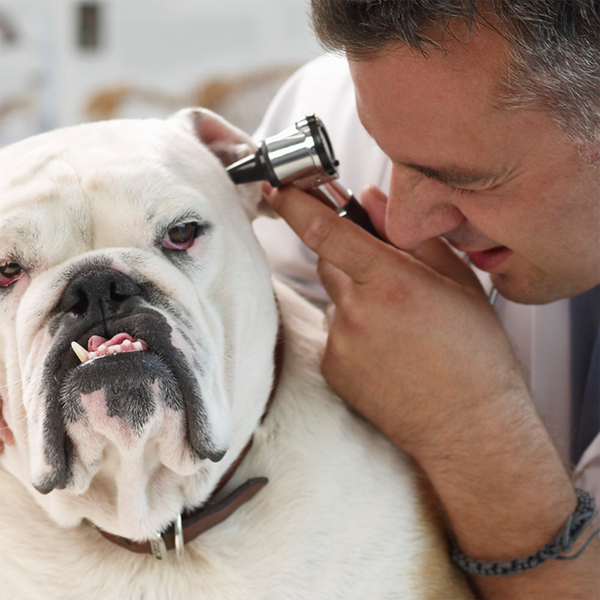 Recommended Package for Veterinary Mixed Practice
What's Included:
Xp Control Unit
(or Xp Clinic)
Infra-red Laser Cluster
(5 x 820nm 200mW)
Super-pulsed Infra-red 'Bone' Probe
(915nm 100mW)
Small Multiwavelength Cluster
Single Infra-red Laser
(820nm 200mW)
Single Red-light Laser
(660nm 50mW)
Point-finder Kit
2 Pairs of Protective Glasses
Training
(On-site for mainland UK)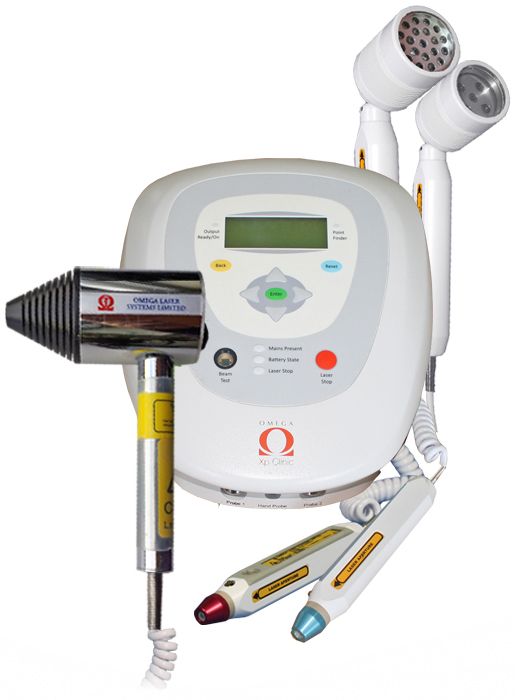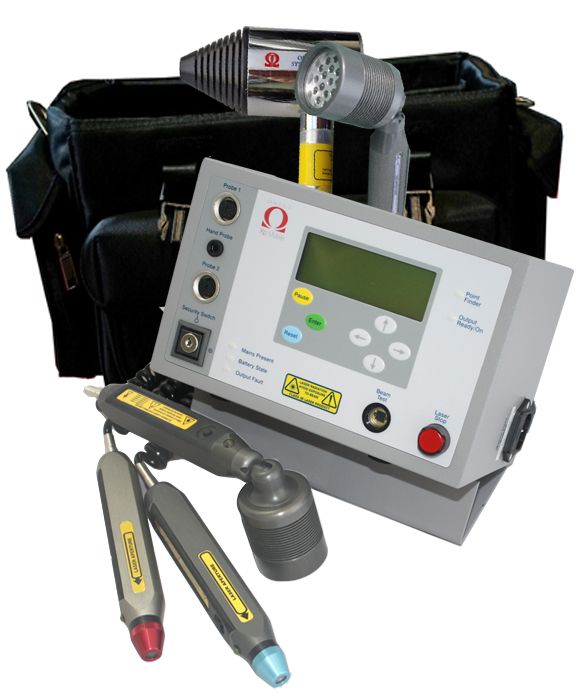 "...With the Diana monkey we used it right from the beginning and the results were dramatic. The original wound was the traumatic amputation of a thumb and part of the fat and soft tissue surrounding the thumb. After the first manuka honey dressing change there was necrosis and sloughing of tissue but after that we started using the laser in conjunction with the manuka dressings and the speed of healing was dramatic and the scar production minimal. It enabled us to carry our relatively few dressing changes and the monkey to gain good use of its hand with no tendon contraction. The laser's been a fantastic help."
Some Relevant Research
Low-level laser therapy prevents degenerative morphological changes in an experimental model of anterior cruciate ligament transection in rats
...This study showed that 808 nm laser, at both fluences, prevented features related to the articular degenerative process in the knees of rats after ACLT.
Light Promotes Regeneration and Functional Recovery and Alters the Immune Response After Spinal Cord Injury
...PhotoBioModulation... significantly increased axonal number and distance of regrowth (P < 0.001). PBM also returned aspects of function to baseline levels and significantly suppressed immune cell activation and cytokine/chemokine expression.
Histological assessment of the effect of laser irradiation on skin wound healing in rats
...As compared to non-irradiated control wounds, laser stimulation shortened the inflammatory phase as well as accelerated the proliferative and maturation phase, and positively stimulated the regeneration of injured epidermis and the reparation of injured striated muscle. CONCLUSION: LLLT at 670 nm positively influences all phases of rat skin wound healing.
Computerized Morphometric Assessment of the Effect of Low-Level Laser Therapy on Bone Repair: An Experimental Animal Study
...It is concluded that, under this experimental condition, LLLT increased bone repair at early bone healing.
Laser therapy by fibroendoscopy in the mucosa of the equine upper airway
...Macroscopic and microscopic results indicated that laser treatment accelerated the cicatrization. Irradiated lesions cicatrised faster than control. These results suggests beneficial effects of low level laser irradiation therapy on equine pharyngeal ulcerative lesions.
A study of the effects of lasering on chronic bowed tendons
...Results indicate that a significant percent of the standardbreds raced with similar or improved times and classes. Lasering bowed tendons presents a safe and less expensive alternative to traditional treatment methods...
Treatment of Chronic Back Pain in Horses Stimulation of Acupuncture Points with a Low Powered Infrared Laser
...After completion of a mean of 11 treatments, clinical signs of back pain were alleviated in 10 of the 14 horses... Of the 10 horses who were training and competing, four won. One year after treatment was discontinued, 9 of these 10 horses continued to perform at a standard acceptable to the owner.
Laser Acupuncture on Horses with COPD
..After conclusion of the treatment, 73 horses appeared to have been cured...17 horses were much better and had no more problems with their stamina, but sometimes had a slight cough while being ridden. 11 horses were also better than before and could be ridden but their stamina was not completely restored...Only four horses showed no signs of improvement following the treatment. The results show clearly that acupuncture as a vegetative regulating therapy is outstandingly suitable in countering allergic reaction disorders...
Contact us
Contact Omega to discuss the application of laser in your practice.
Call +44 (0) 1787 477551 or email info@omegalaser.co.uk