How Laser Therapy Helps
Podiatry is perhaps the discipline with the highest proportion of conditions for which laser therapy is relevant and highly effective and with increasingly widespread recognition of the benefits to patient and clinic, we are seeing particularly rapid growth in the use of low level lasers in this field.

Photobiomodulation optimises wound healing so it's useful to treat leg ulcers and post-nail avulsion as well as addressing a range of musculoskeletal problems from sprains and strains to plantar fasciitis and achilles tendonitis. It is a useful non-invasive, drug-free alternative modality in the battle to resolve verrucae and has been shown to reduce neuropathic symptoms.
With shorter resolution times and greater cost-efficiency encouraging take-up, the therapy is now moving from being a point of difference in terms of podiatry services offered, to being established as part of the norm in a number of areas.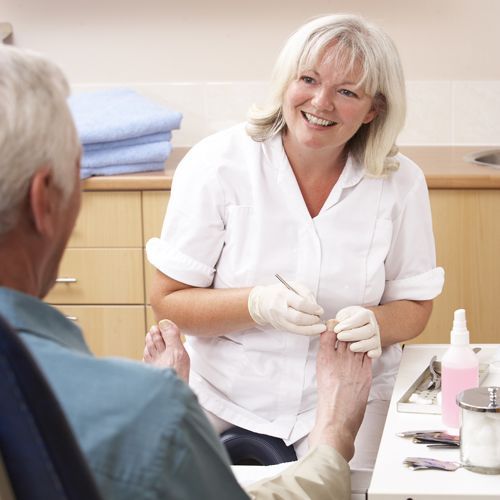 Recommended Package for Podiatrists
What's included:
Xp Control Unit
(or Xp Clinic)
Infra-red Single Laser
(820nm 200mW)
Red-light Single Laser
(660nm 50mW)
Small Multi-Wavelength Cluster
Pointfinder Kit
2 Pairs of Protective Glasses
Training
(On-site for mainland UK)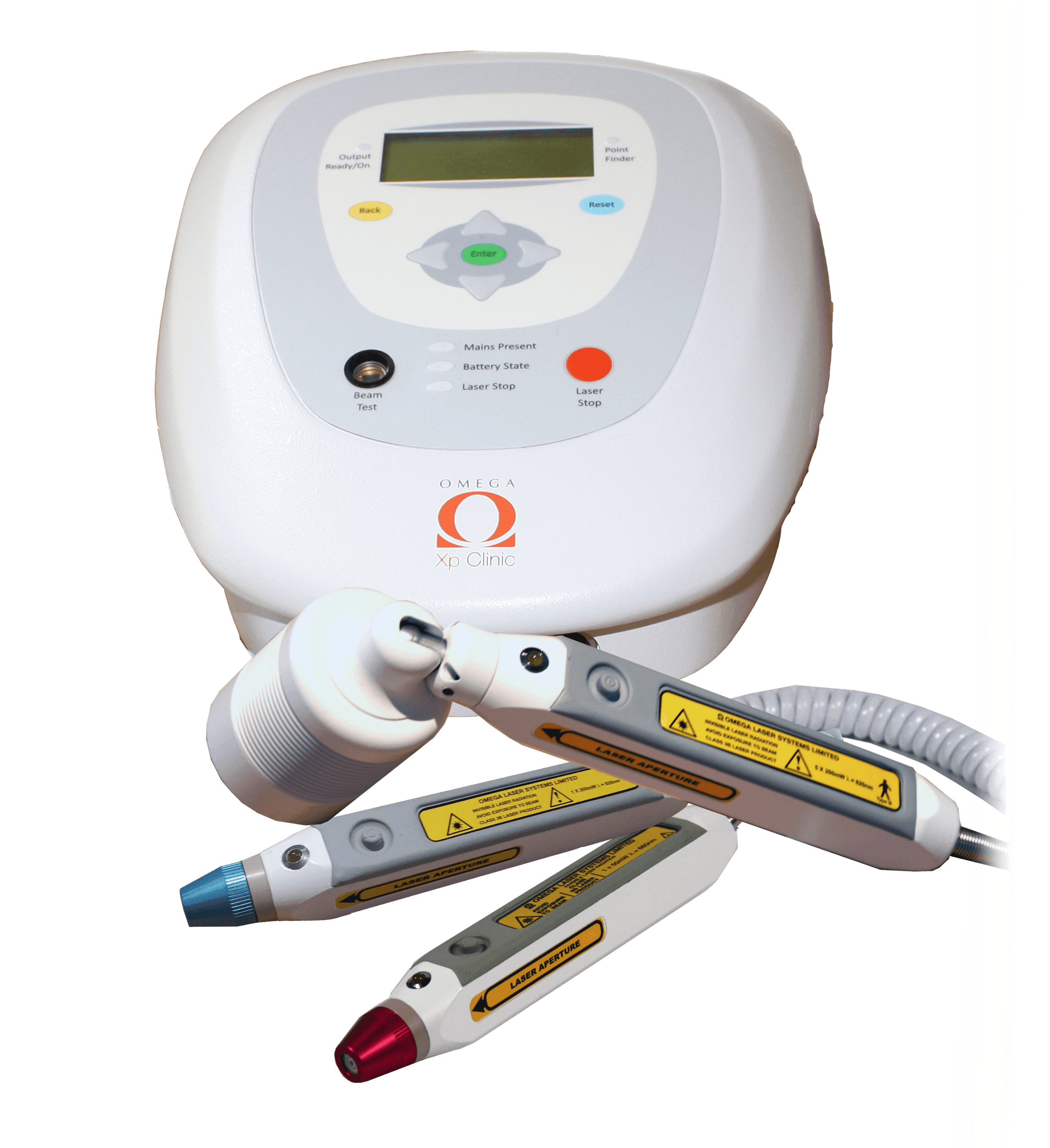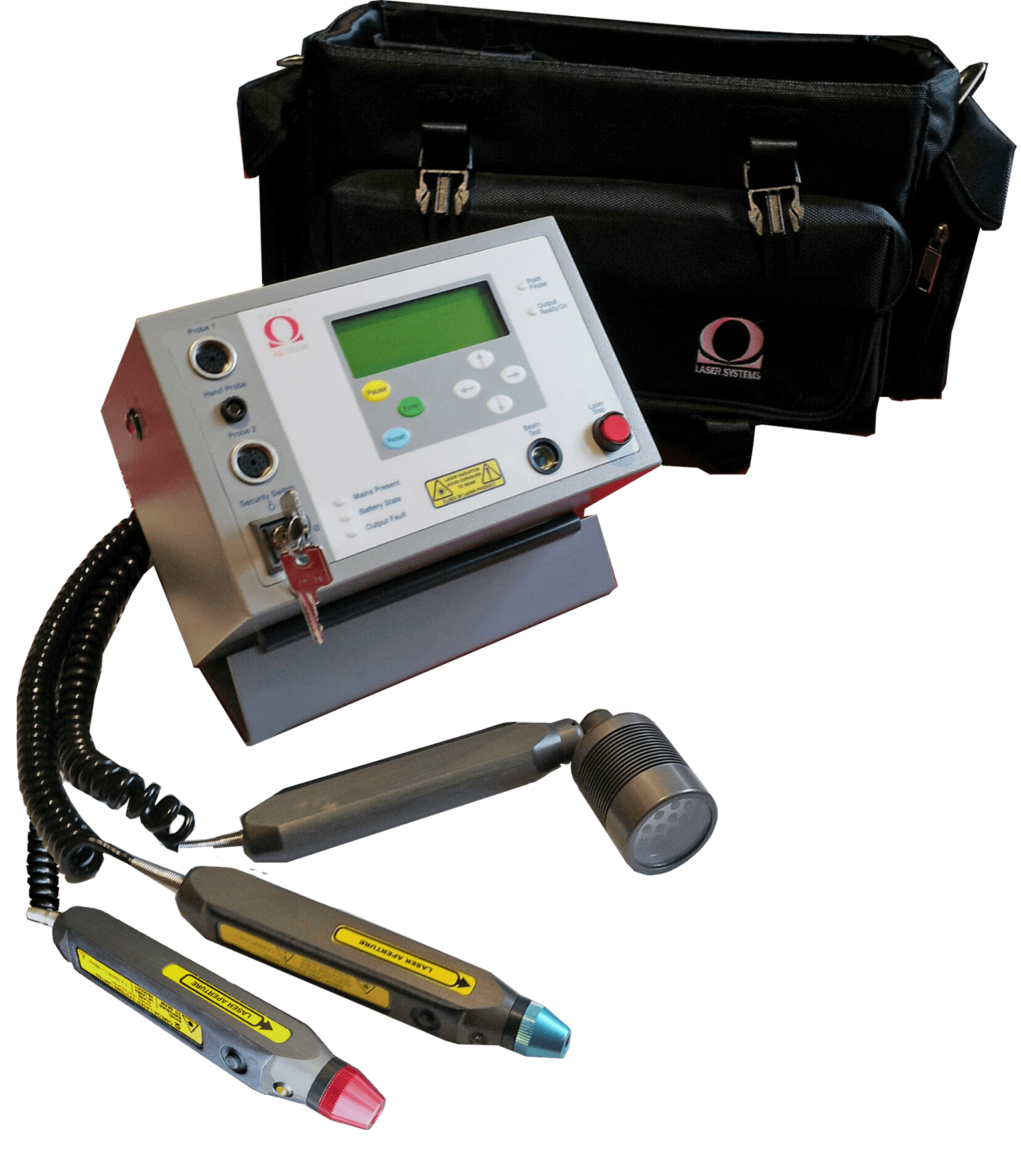 "I have been using Low Level Laser equipment for 15 years for musculoskeletal and neurological problems. I find it particularly helpful for complex, difficult to treat and persistent problems unresponsive to other treatments, being effective but painless and with few side-effects. Omega's kit is excellent. Intuitive, reliable. Excellent support"
Some Relevant Research
Biomechanical and biochemical protective effect of low-level laser therapy for Achilles tendinitis
...The treatment by non-steroidal anti-inflammatory drugs such as diclofenac sodium produces a low protective effect and can affect the short-term biochemical and biomechanical properties. On the contrary, it is shown that LLLT exhibits the best results in terms of MMPs reduction and mechanical properties recovery. Thus, LLLT looks to be a promising and consistent treatment for tendinopathies.
Low-Level Laser Therapy at 635 nm for Treatment of Chronic Plantar Fasciitis: A Placebo-Controlled, Randomized Study
...At the final follow-up visit, the group participants demonstrated a mean improvement in heel pain with a visual analog scale score of 29.6 ± 24.9 compared with the placebo subjects, who reported a mean improvement of 5.4 ± 16.0, a statistically significant difference (p < .001). Although additional studies are warranted, these data have demonstrated that low-level laser therapy is a promising treatment of plantar fasciitis.
Efficacy of low level laser therapy on wound healing in patients with chronic diabetic foot ulcers-a randomised control trial
...Percentage ulcer area reduction was 40.24 ± 6.30 mm(2) in study group and 11.87 ± 4.28 mm(2) in control group (p < 0.001, Z = 7.08). Low Level Laser Therapy is beneficial as an adjunct to conventional therapy in the treatment of diabetic foot ulcers (DFU).
Laser irradiation effect on Staphylococcus aureus and Pseudomonas aeruginosa biofilms isolated from venous leg ulcer
...This work represents an initial in vitro approach to study the influence of NIR laser treatment on bacterial biofilms in order to explain its potentially advantageous effects in the healing process of chronic infected wounds.
Phototherapy promotes healing of chronic diabetic leg ulcers that failed to respond to other therapies
...CONCLUSION: Combined 660 and 890 nm light promotes rapid granulation and healing of diabetic ulcers that failed to respond to other forms of treatment.
The effects of laser treatment in tendinopathy: a systematic review
...Despite the need for more studies about this theme, the low-level laser therapy demonstrates consistent results in the treatment of tendinopathy.
A study of the use of low level laser and phototherapy for the treatment of verruca pedis infections. Randomised clinical trial.
...Combined low level laser and phototherapy is significantly more effective than placebo for the eradication of verruca pedis lesions...Significant decreases in pain as measured by VAS were observed in lesions treated with laser/phototherapy compared to placebo...Conclusion: Combined low level laser and phototherapy is a useful additional treatment for persistent verruca pedis lesions.
Diabetic distal symmetric polyneuropathy: effect of low-intensity laser therapy
...This study clearly demonstrated a significant positive effect of LILT on improvement of nerve conduction velocity on diabetic distal symmetric polyneuropathy (DSP). This finding supports the therapeutic potential of LILT in DSP.
Contact us
Contact Omega to discuss the most appropriate system to tackle the conditions you require to treat in your practice.
Call +44 (0) 1787 477551 or email info@omegalaser.co.uk