Where Laser Therapy Can Help
Whether treating locally in practice or referring, GPs can help their patients through awareness of the potential of this well-supported drug-free, non-invasive therapy for a range of common conditions. Laser therapy is useful for restoring normal cellular function. It can provide resolution for non-healing wounds in weakened patients and is found to reduce the number and severity of attacks when used to treat Herpes Simplex.
Laser's anti-inflammatory capabilities are used to good effect addressing dermatological conditions including acne and it can be a great help to sufferers of allergic rhinitis, reducing the mucus membrane symptoms. It offers a drug-free pain relief option whether nociceptal or neuralgic, being particularly effective for arthritic knees and post-herpetic neuralgia.

Laser acupuncture has also helped thousands of patients overcome nicotine addiction being most useful for long-term smokers whose addiction is strongly biological.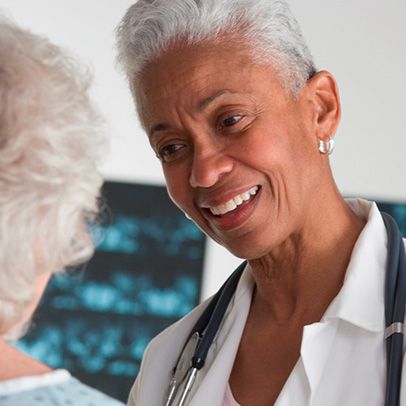 Recommended Package for General Practitioners
What's included:


Xp Control Unit
(or Xp Clinic)
Red Light Laser Cluster
(5 x 660nm 50mW)
Infra-Red Single Laser
(820nm 200mW)
Small Multi-Wavelength LED Cluster
Point-Finder Kit
On-site Training in mainland UK
2 Pairs of Protective Glasses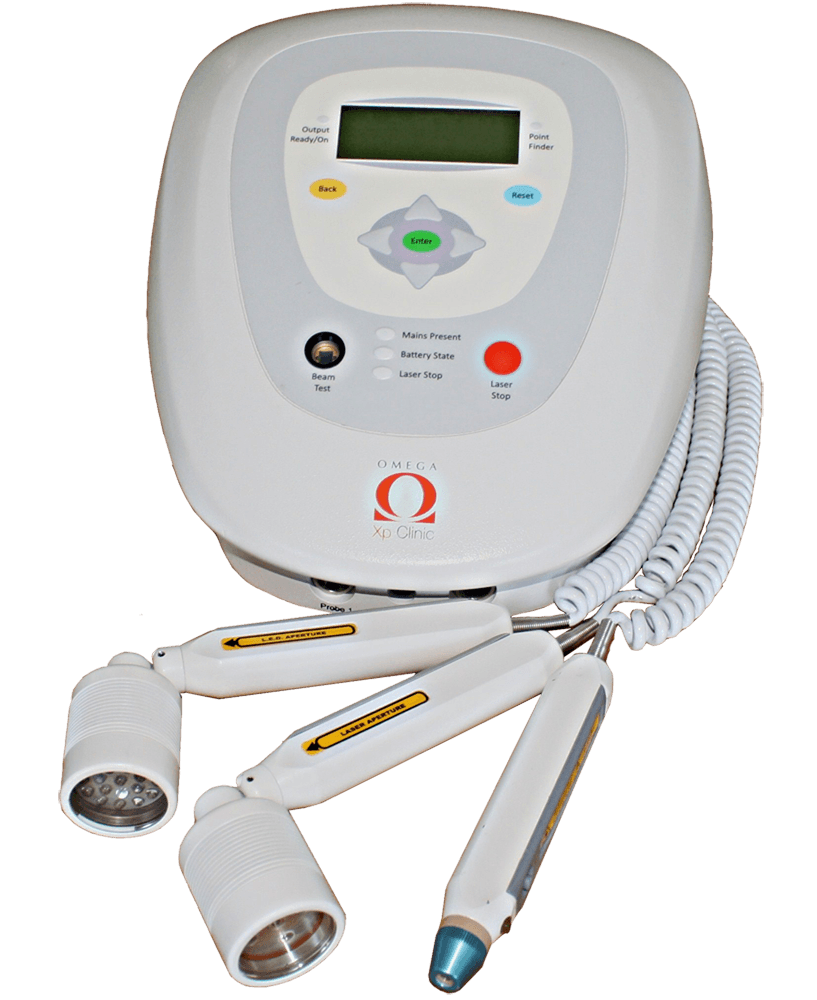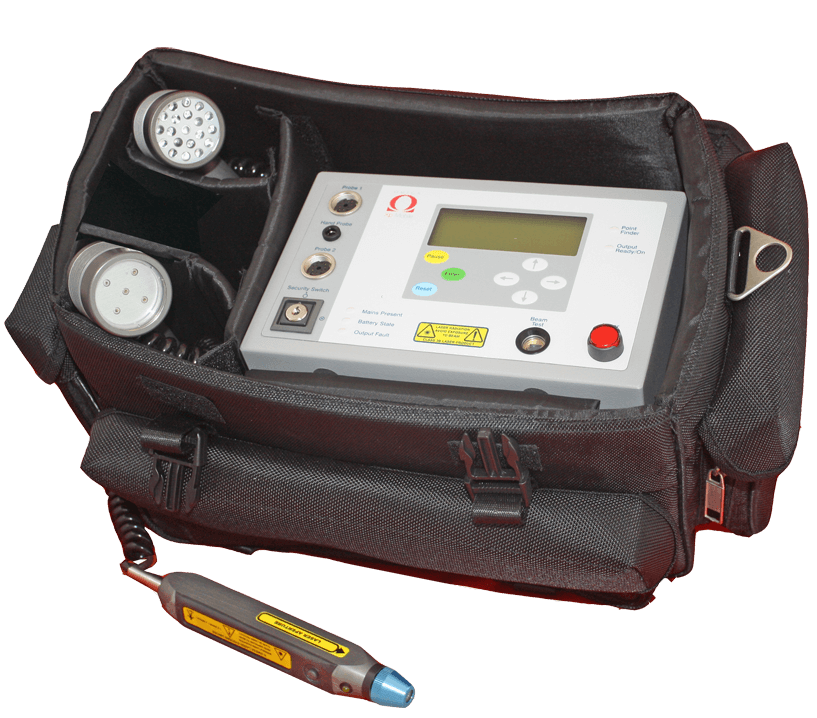 "With tinnitus, I have had some success with the laser probe to the drum, to the TMJ and to the mastoid. ... I estimate about 50% have had significant improvement"
Some Relevant Research
Phototherapy Promotes Healing of Chronic Diabetic Leg Ulcers That Failed to Respond to Other Therapies
...Conclusion: Combined 660 and 890nm light promotes rapid granulation and healing of diabetic ulcers that failed to respond to other forms of treatment.
Low Level Laser For The Stimulation Of Acupoints For Smoking Cessation: A Double-Blind, Placebo-Controlled Randomised Trial And Semi-Structured Interviews
...Conclusions: Laser acupoint stimulation can assist in smoking cessation by reducing the physical symptoms of withdrawal.
Low-Intensity Laser Therapy is an Effective Treatment for Recurrent Herpes Simplex infection – Results from a Randomized Double-Blind Placebo-Controlled Study
...In conclusion, we demonstrated that a total of 10 irradiations with low-intensity laser therapy significantly lowers the incidence of local recurrence of herpes simplex infection.
A Double Blind Crossover Trial of Low Level Laser Therapy in the Treatment of Post Herpetic Neuralgia
...The results demonstrate a significant reduction in both pain intensity and distribution following a course of low level laser therapy.
Intranasal phototherapy for the treatment of allergic rhinitis
...These results suggest that intranasal phototherapy is effective for the treatment of allergic rhinitis, and opens up new opportunities for the treatment of immune-mediated mucosal diseases.
Red light phototherapy alone is effective for acne vulgaris: randomized, single-blinded clinical trial
...CONCLUSIONS: This study shows that red light phototherapy alone can be a new therapeutic option for acne vulgaris.
Contact us
Contact Omega to discuss the most appropriate system to tackle the conditions you require to treat in your practice.
Call +44 (0) 1787 477551 or email info@omegalaser.co.uk