How Laser Therapy Can Help
Laser therapy is a useful treatment tool for addressing sports injuries, whether caused by top athletes pushing at the limits of their body's capacity or weekend sports participants managing ongoing problems.

Low level laser can optimise soft tissue healing for quicker and stronger repair of sprains and strains having beneficial effects on muscle, tendon and ligament. It is also helpful for longer term overuse problems such as achilles tendonitis or rotator cuff issues, reducing both inflammation and pain immediately and as part of management programme or a path to resolution over time. Laser treatment has been shown to improve bone repair and wound healing, so treating fractures and post surgical wounds should see good response.

There is even interesting emerging research now demonstrating preventative effects for laser therapy where pre-exercise treatment improves endurance and recovery.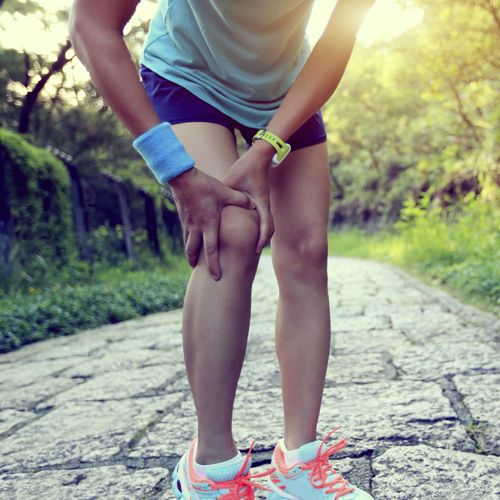 "My knee was giving me trouble for about a year, I was contemplating surgery. Cortisone failed, laser worked."
Some Relevant Research
A randomised, placebo controlled trial of low level laser therapy for activated Achilles tendinitis with microdialysis measurement of peritendinous prostaglandin E2 concentrations
...Conclusion: LLLT at a dose of 5.4 J per point can reduce inflammation and pain in activated Achilles tendinitis. LLLT may therefore have potential in the management of diseases with an inflammatory component.
The effects of laser treatment in tendinopathy: a systematic review
...Despite the need for more studies about this theme, the low-level lasertherapy demonstrates consistent results in the treatment of tendinopathy.
The efficacy of therapeutic ultrasound for rotator cuff tendinopathy: A systematic review and meta-analysis
...Laser therapy was found superior to therapeutic Ultra Sound in terms of pain reduction. Based on low to moderate level evidence, therapeutic US does not provide any benefit compared to a placebo or advice, to laser therapy or when combined to exercise...
Low level laser treatment can reduce edema in second degree ankle sprains
...the group treated with the RICE and an 820-nm GaA1As diode laser presented a statistically significant reduction in the volume of the edema...CONCLUSIONS: LLLT combined with RICE can reduce edema in second-degree ankle sprains.
Effect of low-level laser therapy (808 nm) on skeletal muscle after endurance exercise training in rats
...CONCLUSION: These results suggest that LLLT could be an effective therapeutic approach for stimulating recovery during an endurance exercise protocol.
Effects of low-level laser therapy (LLLT) in the development of exercise-induced skeletal muscle fatigue and changes in biochemical markers related to postexercise recovery
...CONCLUSION: We conclude that pre-exercise irradiation of the biceps with an LLLT dose of 6 J per application location, applied in 2 locations, increased endurance for repeated elbow flexion against resistance and decreased postexercise levels of blood lactate, creatine kinase, and C-reactiveprotein.
Contact us
Contact Omega to discuss the most appropriate system to tackle the conditions you require to treat in your practice.
Call +44 (0) 1787 477551 or email info@omegalaser.co.uk