How laser helps
Low Level Laser Therapy can treat both nociceptive and neuropathic pain and conditions in which both types of pain can coexist such as neck pain. The neurophysiology of each type of pain is substantially different but the responses the photobiomodulation elicits with different targets and protocols means each can be ameliorated.
The immediate pain-relieving effects, which can occur within minutes of application, are brought about by three responses: neural blockage in peripheral and sympathetic nerves, particularly nociceptors; reduction of muscle spasm; and reduction in local oedema, especially in acute injury.
Longer-term effects are achieved through modulation of the inflammatory response and the stimulation of tissue healing. These occur within days to weeks and last months to years and are key to limiting the progression of acute to chronic pain.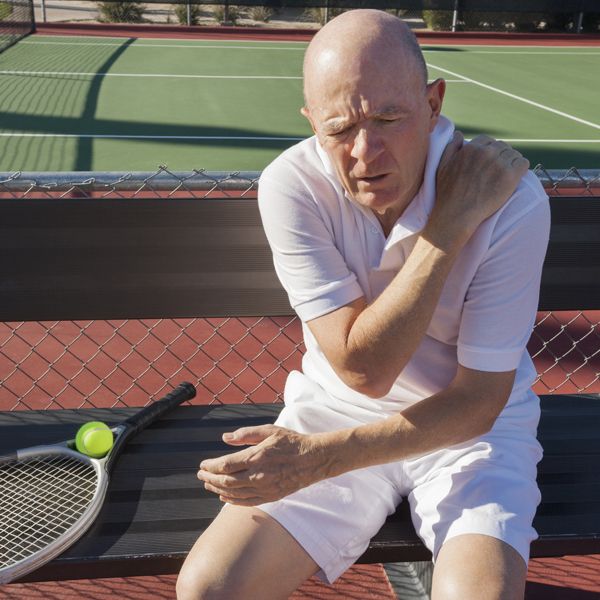 "I have used a laser in my practice for over 10 years and The Institute for the Study and Treatment of Pain has been using the Omega Laser since the clinic opened ... We find the laser very effective in treating pain in the musculoskeletal system; especially when there is no evidence of injury or inflammation. This type of pain is frequently caused by a malfunction in the peripheral nervous system, which diminishes the trophic input through the nerve. The laser can help by stimulating the painful area and releasing contractures. This laser is in fact a useful form of stimulation-induced analgesia. We also use the laser to prevent pain; for example laser applied before acupuncture or dry needling can reduce the needle pain."
Some Relevant Research
Efficacy of low-level laser therapy in the management of neck pain: a systematic review and meta-analysis of randomised placebo or active-treatment controlled trials
"...LLLT reduces pain immediately after treatment in acute neck pain and up to 22 weeks after completion of treatment in patients with chronic neck pain..."
A Double Blind Crossover Trial of Low Level Laser Therapy in the Treatment of Post Herpetic Neuralgia
"...The results demonstrate a significant reduction in both pain intensity and distribution following a course of low level laser therapy."
Short-term efficacy of physical interventions in osteoarthritic knee pain. A systematic review and meta-analysis of randomised placebo-controlled trials
"...Conclusion: TENS, EA and LLLT administered with optimal doses in an intensive 2–4 week treatment regimen, seem to offer clinically relevant short-term pain relief for OAK"
The effect of low-level laser on postoperative pain after tibial fracture surgery: a double-blind controlled randomized clinical trial.
"... Laser group experienced less pain intensity in comparison with control group at second, fourth, eighth, 12(th), and 24(th) hours after surgery (P Value < 0.05). In addition, the amount of consumed opioid in laser group was significantly less than the control group (51.62 ± 29.52 and 89.28 ± 35.54 mg, respectively; P Value, 0.008). Conclusions: Low Level Laser Therapy is a proper method to reduce postoperative pain because it is painless, safe, and non-invasive and is easily accepted by patients."
Low-level laser therapy to treat fibromyalgia
...LLLT provided relief from fibromyalgia symptoms in patients and should be further investigated as a therapeutic tool for management in fibromyalgia.
Low-Level Laser Therapy at 635 nm for Treatment of Chronic Plantar Fasciitis: A Placebo-Controlled, Randomized Study
...Although additional studies are warranted, these data have demonstrated that low-level laser therapy is a promising treatment of plantar fasciitis.
Contact us
Contact Omega to discuss the most appropriate system to tackle the conditions you require to treat in your practice.
Call +44 (0) 1787 477551 or email info@omegalaser.co.uk