How Laser Therapy Can Help
Addressing musculoskeletal injury and dysfunction is a core application of Low Level Laser Therapy with many research injury models showing significant biological changes at the cellular and tissular levels to beneficial effect. Photobiomodulation offers non-invasive, drug-free augmentation of the healing processes, being useful for tears, sprains, strains and tendinopathies.
In acute cases it influences the concentration of prostaglandins thus reducing pain associated with inflammation and reduces oedema improving Range of Movement and optimising recovery. But it is uniquely useful with chronic injuries or conditions, often able to restart a 'stalled' healing process where other approaches have failed and to give relief where neuralgia or neuropathic pain is involved.

Healed tissue which has been treated with laser has been shown to have improved quality and tensile strength, and even pre-existing scar tissue has shown improvement after laser treatment, with important implications for managing adhesions.
There is also photobiomodulation research demonstrating effective pre-emptive use for protection and improved muscle endurance.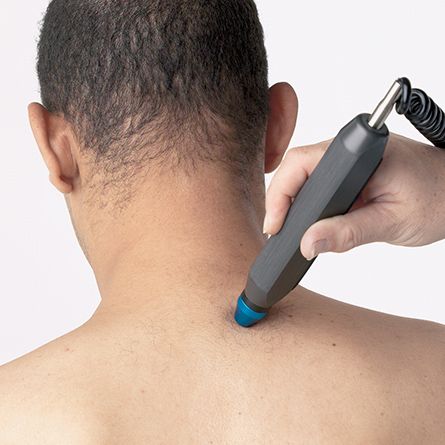 "I have been using Low Level Laser Therapy and Laser Acupuncture since 2012 in both my Human and Equine practice. I have found it to be my preferred modality in managing musculoskeletal conditions and also as a superb alternative to conventional needling in certain Acupuncture treatments. Furthermore the fact that the equipment is so portable is so useful when treating patients in the field ( sometimes literally!) I have found LLLT to be of particular benefit in the management of soft tissue injuries – ligament sprains, tendon strains and the clinical management of trigger points, which are seen so regularly in clinical practice. Using the 820 nm probe for the tissue specific treatment and the 20 diode cluster as a follow up is frequently an integral part of my treatment plans. With regard to acupuncture, several of my older and more nervous patients appreciate the "no needles" alternative, which is non invasive, pain free and drug free. I find that the Omega equipment is very user friendly, the product training is on point and the ongoing support excellent. There is always a friendly voice to help at the end of the phone. I can only highly recommend Omega."
"I have been experiencing Achilles tendon problems, which affected my running for over 10 years, and had received various different treatments during this period; with limited success, however after an intensive series of laser treatments the thickening of the tendons had gone completely as have the "sore spots". I have had no further recurrence of the problem and have been able to train normally (well as much as bringing up a 4 year old will allow)"

Glenn Reader, Hertfordshire, Ashdown Clinic patient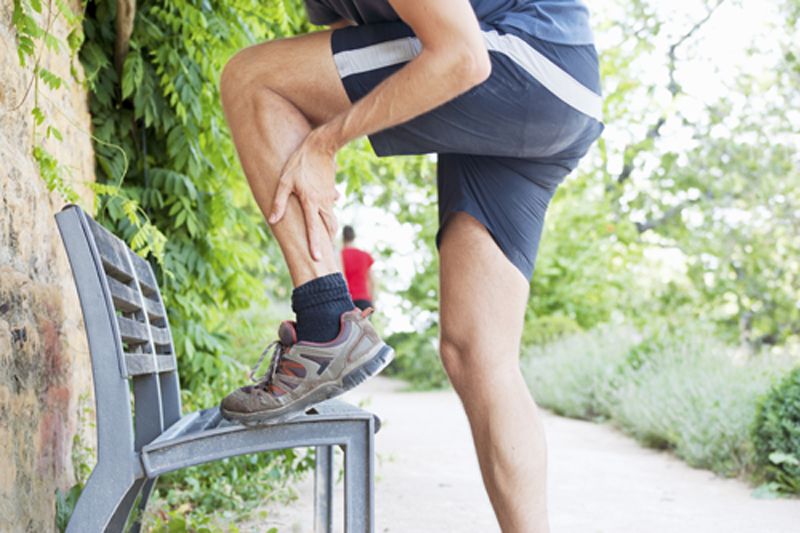 Some Relevant Research
The anti-inflammatory mechanism of low level laser therapy and its relevance for clinical use in physiotherapy
...Red and near infrared LLLT administered with mean laser output of 2.5–100 mW, irradiation times of 16–600 s and doses of 0.6–9.6 J reduces inflammation significantly, and is equally effective as NSAIDs in animal laboratory studies...
A randomised, placebo controlled trial of low level laser therapy for activated Achilles tendinitis with microdialysis measurement of peritendinous prostaglandin E2 concentrations
...Conclusion: LLLT at a dose of 5.4 J per point can reduce inflammation and pain in activated Achilles tendinitis. LLLT may therefore have potential in the management of diseases with an inflammatory component.
Photobiomodulation of Pain in Carpal Tunnel Syndrome: Review of Seven Laser Therapy Studies
...The average success rate across the first five studies was 84% (SD, 8.9; total hands = 171). The average pain duration prior to successful photoradiation was 2 years. Photoradiation is a promising new, conservative treatment for mild/moderate CTS cases (motor latency < 7 msec; needle EMG, normal). It is cost-effective compared to current treatments.
A Meta-analysis of the Efficacy of Phototherapy in Tissue Repair
...Conclusion: These findings indicate that phototherapy is a highly effective form of treatment for tissue repair, with stronger supporting evidence resulting from experimental animal studies than human studies.
The effects of laser treatment in tendinopathy: a systematic review.
...Despite the need for more studies about this theme, the low-level laser therapy demonstrates consistent results in the treatment of tendinopathy.
Low-level laser therapy prevents degenerative morphological changes in an experimental model of anterior cruciate ligament transection in rats.
...This study showed that 808 nm laser, at both fluences, prevented features related to the articular degenerative process in the knees of rats after ACLT.
Contact us
Contact Omega to discuss the most appropriate system to tackle the conditions you require to treat in your practice.
Call +44 (0) 1787 477551 or email info@omegalaser.co.uk