How Laser can Help
Low Level Laser Therapy stimulates arterial and lymphatic microcirculation, encourages high quality new tissue growth - important in post dermabrasion work - and its cellular effects discourage scar tissue build up. It can also smooth and relax existing scarring, reducing redness for better cosmetic effect.
Inflammatory skin diseases such as allergic or irritant contact dermatitis, atopic dermatitis or rosacea respond well to photobiomodulation and a significant degree of success has been demonstrated and reported for inflammatory acne and recalcitrant treatment-resistant psoriasis.
There is also good evidence of the positive effects of laser therapy in the treatment and control of cancer therapy induced dermatitis and mucositis.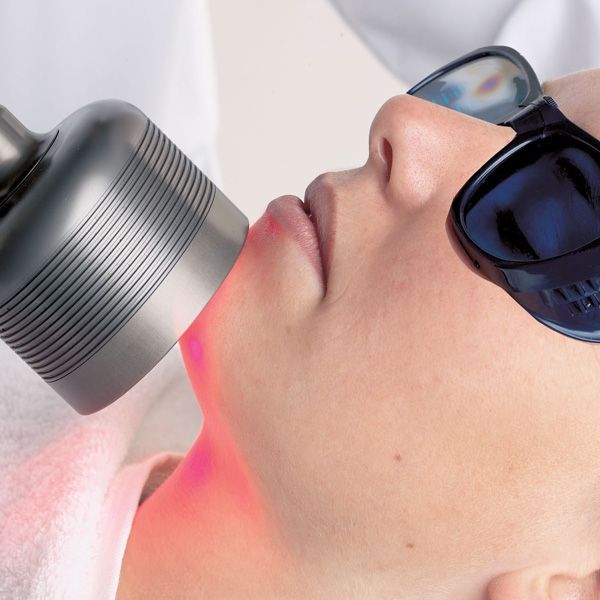 "My clients have been so impressed and often surprised by the successful results of their laser therapy treatments. We get terrific results with stretch marks in particular where we consistently achieve shrinking and changes in colouration of marks for dramatically reduced visibility and smoother, softer skin. It is really rewarding to see what a difference it makes to client confidence."
Psoriasis Case Example
Background:
63 year old male patient with 25 years of psoriasis of the left knee. Numerous ointments and creams had been prescribed and used without lasting effect including topical steroid, clobetasol for 8 years.
Treatment:
Laser therapy was used twice weekly for 10 weeks. All use of topical medication throughout was stopped.
Results:
The condition was observed to improve gradually, starting from the tenth session until resolved to the extent that the treatment was stopped. The skin colouration and elasticity continued to improve after the end of the treatment course and was maintained for at least one year without resumption of any medication or treatment.

Case courtesy of Howard Carr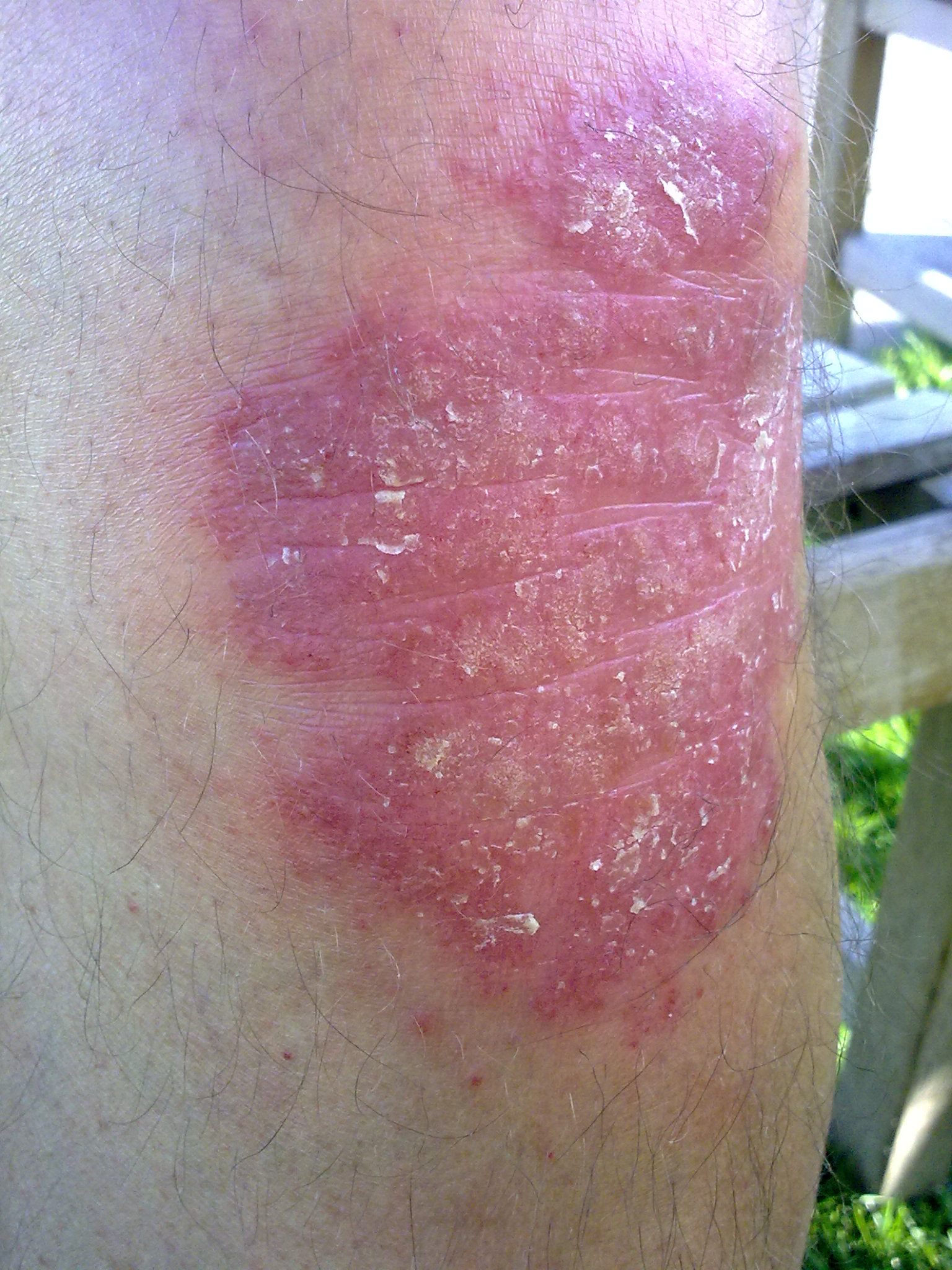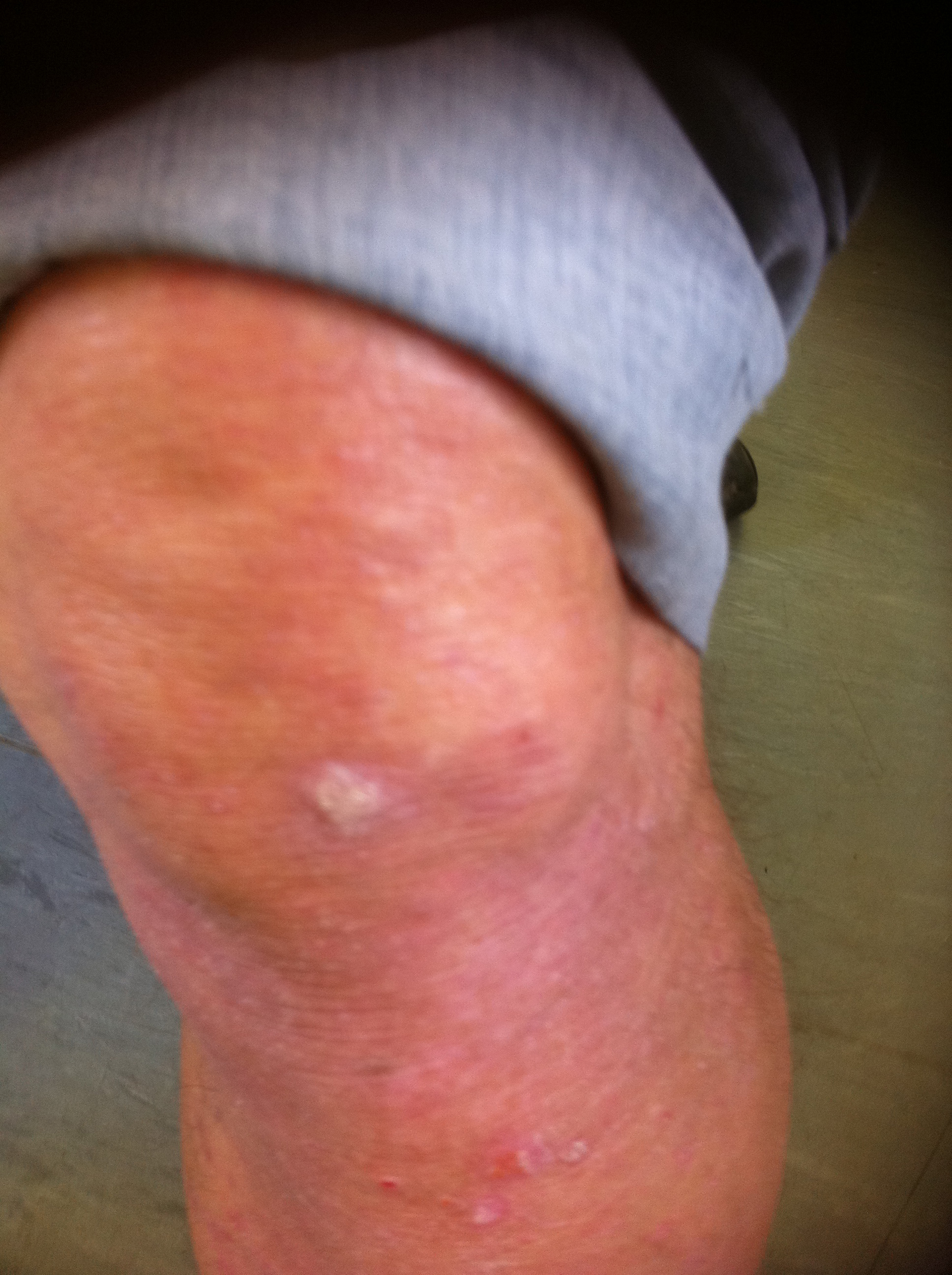 Some Relevant Research
Combination 830-nm and 633-nm light-emitting diode phototherapy shows promise in the treatment of recalcitrant psoriasis: preliminary findings
...Clearance rates at the end of the follow-up period ranged from 60% to 100%. Satisfaction was universally very high...The promising results of this preliminary study warrant a proper controlled double-blind study with a larger patient population.
One Mechanism Behind LED Phototherapy for Wound Healing and Skin Rejuvenation: Key Role of the Mast Cell
...Good results in skin rejuvenation, both ablative and non-ablative, have been well-linked to establishing the wound healing process. The 830 nm-mediated 'quasi-wound' may well be an essential element in light-only LED photorejuvenation.
Red light phototherapy alone is effective for acne vulgaris: randomized, single-blinded clinical trial
...CONCLUSIONS: This study shows that red light phototherapy alone can be a new therapeutic option for acne vulgaris.
Low-Intensity Laser Therapy is an Effective Treatment for Recurrent Herpes Simplex infection – Results from a Randomized Double-Blind Placebo-Controlled Study
...In conclusion, we demonstrated that a total of 10 irradiations with low-intensity laser therapy significantly lowers the incidence of local recurrence of herpes simplex infection.
Treatment of radiation-induced dermatitis with light-emitting diode (LED) photomodulation
...CONCLUSION: LED photomodulation treatments immediately after IMRT reduces the incidence of NCI grades 1, 2, and 3 skin reactions in patients with breast cancer treated by radiation therapy (RT) postlumpectomy.
Low-level laser therapy in the prevention and treatment of cancer therapy-induced mucositis...
...There is moderate-to-strong evidence in favor of LLLT at optimal doses as a well tolerated, relatively inexpensive intervention for cancer therapy-induced oral mucositis. It is envisaged that LLLT will soon become part of routine oral supportive care in cancer.
Contact us
Contact Omega to discuss the most appropriate system to tackle the conditions you require to treat in your practice.
Call +44 (0) 1787 477551 or email info@omegalaser.co.uk